About Us
Everything they say about me is true! - The Babe
EXPERIENCE BELGRADE IN A DIFFERENT WAY
A HAPPY PLACE WHERE PEOPLE ENJOY SPENDING TIME
VASE PELAGICA 12a, A CAPITAL ADDRESS
The Babe Hotel, Belgrade is a luxury boutique hotel and cultural center in Senjak, a posh neighborhood full of historical sights, modern villas, and lush gardens. The Babe Hotel forms an ideal escape from the hectic city life. Our hotel is filled with charm, a warm ambience, elegant décor, and extremely quiet rooms. A short walking distance away from the Belgrade Fair, Belgrade Waterfront, Tito Museum, and Hyde Park. The Babe is a hotel for a modern traveler that combines outstanding service and modern comfort: a luxurious lobby, a great lounge, delicious dining, and generous SPA facilities.
A DIFFERENT KIND OF BELGRADE EXPERTISE
Hotel is imbued with the elegance of modern and eclectic private apartment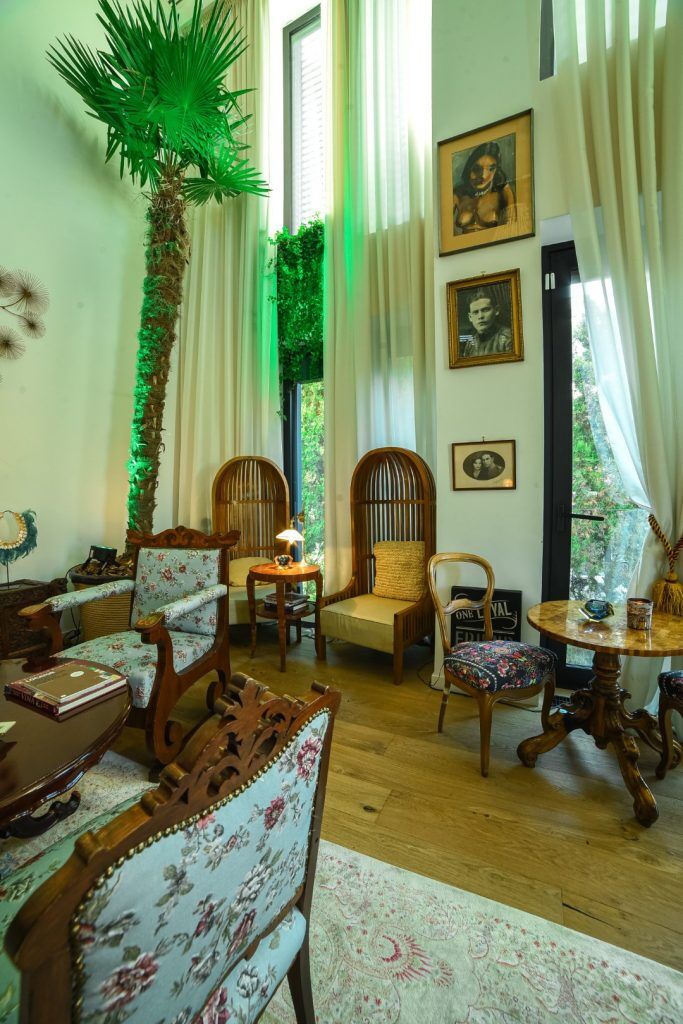 Sleek, modern, and authentically-styled rooms and the most comfortable double beds giving harmony and increased comfort.
Spacious and modern, superior apartment, on the top floor, offers enchanting views and panoramic views of the city.
The Babe bar offers maximum enjoyment whenever you want in complete privacy. For a business meeting, relaxed get-together after work, cocktail with friends, or a glass of champagne for two.
A modern 21st-century building with a contrasting interior of spacious apartments, complemented by stylish furniture, antiques, and touches of mystical Bali that offer services that will ensure peace and tranquility of all guests and the opportunity to experience Belgrade in a uniquely Belgradian way with unique, luxurious accommodation. Whether for a couple of days or a couple of weeks, whether for enjoyment or a business trip, when you want to feel at home, nothing can replace our apartments' serenity with all the hotel services. In a luxurious part of Belgrade near Hyde Park, The Babe Apartments stand out with its views of Belgrade. To ensure an unforgettable experience, each apartment has a secured dining area. Large, expansive windows illuminate the hotel lobby with light, achieving contrast between modern and antique.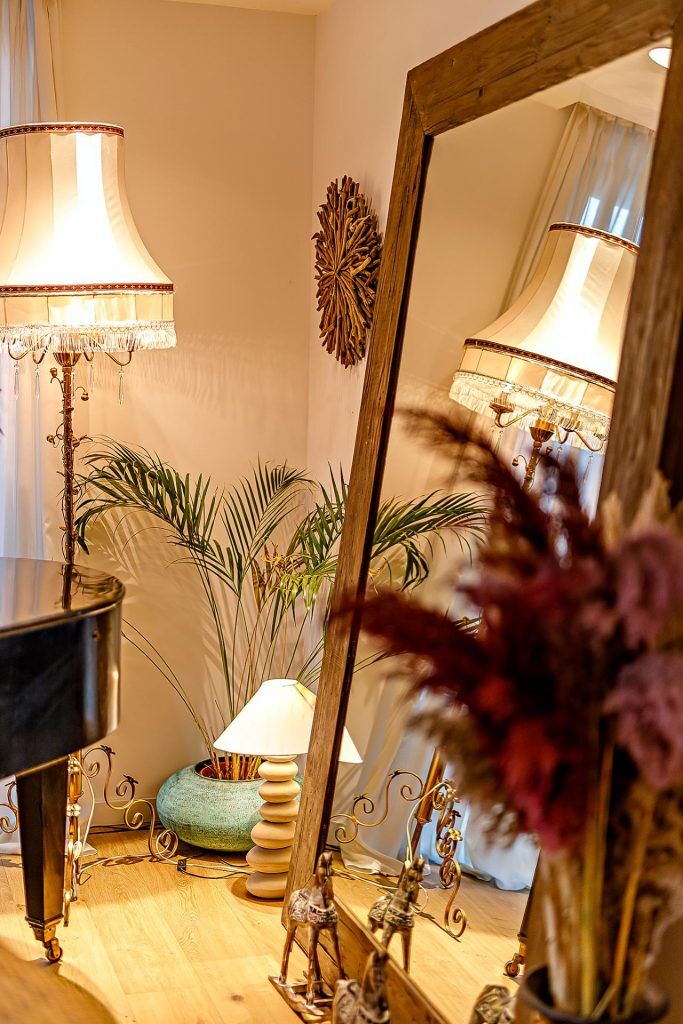 Forget the weather, stress, fatigue and treat yourself.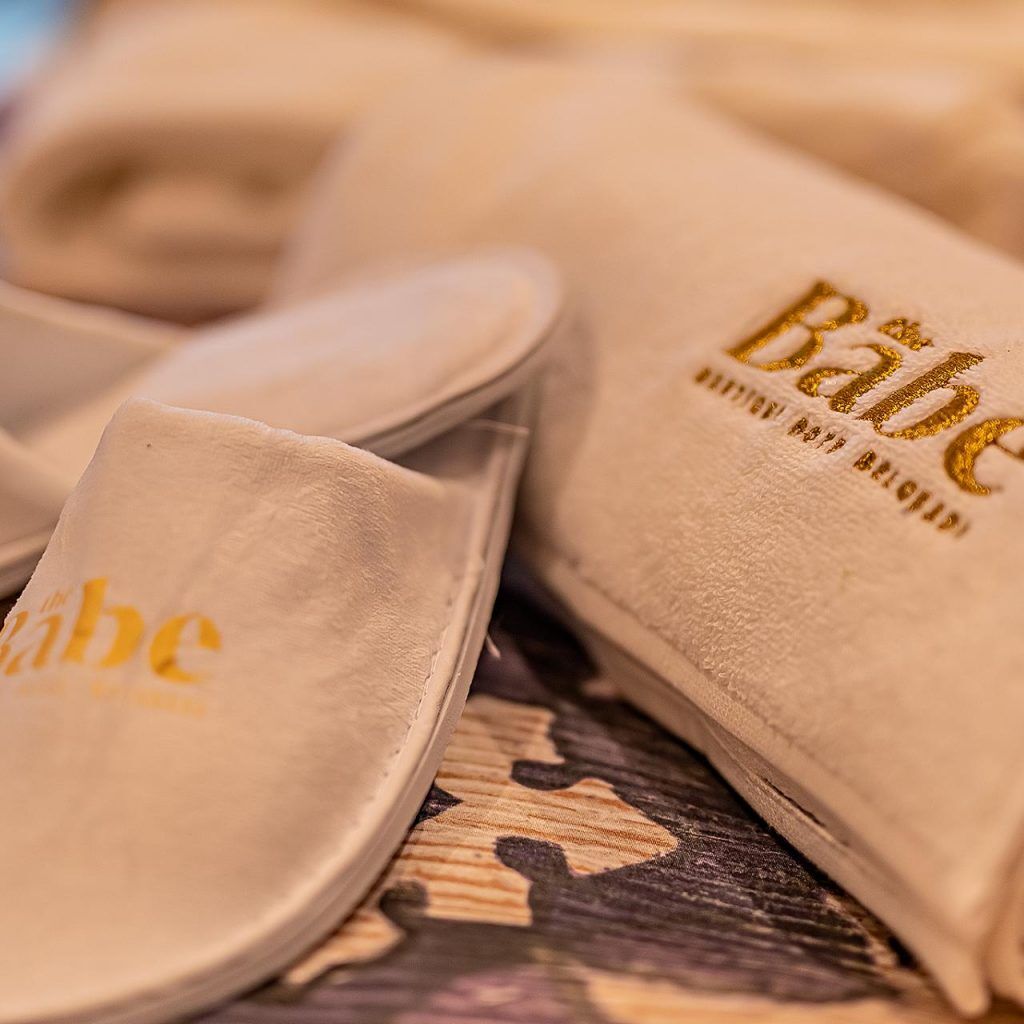 DISCONNECTING AND RECONNECTING IN THE SPA & GYM
Relaxation and well-being are significant to us. Guests are welcome to schedule workouts in our gym, book a trance massage, or book a hairdresser, manicure/pedicure with our outstanding stylists and technicians.
Spa open during work hours from 10am to 9pm.

Open for all with a reservation

Treatments provided from 9 am to 9 pm (Booking required) – Open to outside guests